Of Light & Shadow
Of Light & Shadow is an award winning (and Greenlit) sidescroll puzzle-platformer for PC/Mac with a twist; the game combines two areas in each level, light and shadow, as well as two protagonists in one playable character, Mr. Light and Dr. Shadow. While either can only survive in light or shadow areas respectively, the player has to constantly switch between them and make the right decision about whose abilities to utilise. The game starts off with two introductory levels for each protagonist. While Mr. Light should feel like your typical platformer character, Dr. Shadow is more of a cognitive challenge with puzzles and, since being an unhurried academic, timing. After these separate tutorials, for the rest of the game the player can switch between the two complementary characters at any time to pass through levels full of moving platforms, tricky puzzles and many hazards that insistently try to harm you.
My Area of Responsibility
In addition to sound design and creating music, I was responsible for conceptual/game design, the implementation of game assets (technical artist), a lot of technical research regarding the Unity game engine, press/pr work and I built the windows installer & the customized mac disk image file for distributing the game.
With the end of August 2012, Of Light & Shadow was downloaded more than 10000 times and people mentioned/reviewed it in the following 15 languages: English, Chinese, Czech, French, German, Greek, Israeli, Italian, Norwegian, Polish, Portuguese, Russian, Spanish, Thai and Turkish. You can find a (hopefully) complete list of (written) reviews at the end of this page and video reviews/gameplay videos here (YouTube).
Download
Of Light & Shadow is released under CC BY-NC-ND 3.0
Credits | Presskit | Picture Albums | 12 Angry Devs
Thanks for the samples! Corsica_S (Tim Kahn) & m_O_m (Michael Manzke)
Play Level 2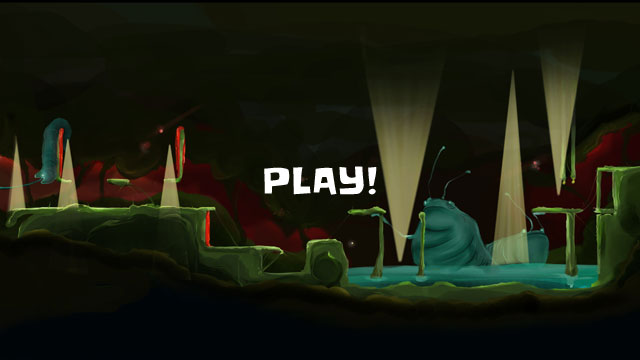 Requires the Unity Web Player plugin (PC/Mac). For best graphics quality, right-click – Go Fullscreen.
Controls – Move: Left/Right Arrow, Jump/Drop: Space, Use: Left Shift, Leave Fullscreen Mode: Escape
Update 2012-10-14: Of Light & Shadow is now on Steam Greenlight as well!
Game Developer Magazine
Update 2012-11-05: We were featured in the November issue of the Game Developer Magazine.
Many thanks to Alexandra Hall (@alyxjanehall)! Download the complete interview.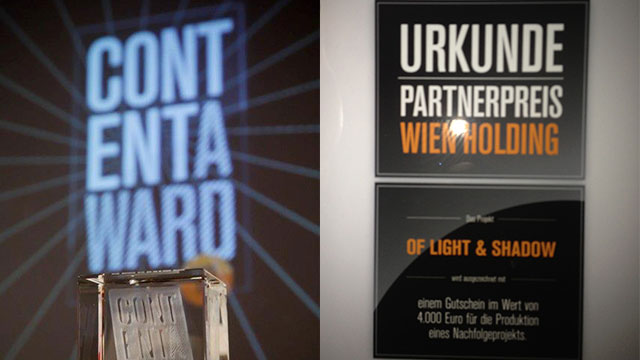 Update 2012-11-24: Of Light & Shadow won the partner award sponsored by the Wien Holding GmbH @ Content Award 2012. Thank you very much!
Update 2013-04-07: Of Light & Shadow has been nominated alongside Dear Esther, The Bridge and other great games for the 2nd A MAZE. Indie Games Award!
Update 2013-08-08:  Of Light & Shadow has been nominated as finalist for the Unity Award 2013 in the category Best Student Project! Wish us luck!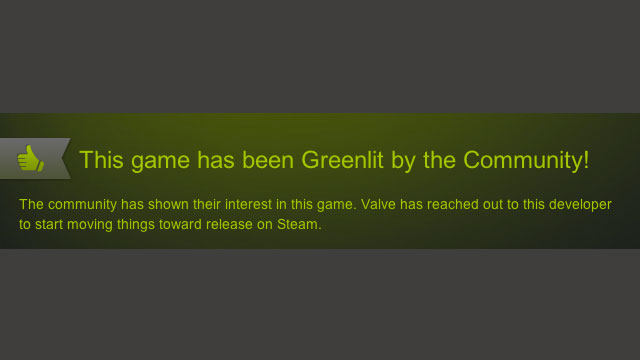 Update 2013-12-04: ~20:00 MET – Of Light & Shadow has been Greenlit. Yeah…!
Selected Quotes
Of Light & Shadow is one of those freeware games that could have easily been commercial offerings. It's beautiful, polished, brimming with ideas and the product of love of a sizable team. […] IndieGames.com
Of Light & Shadow does a great job mixing puzzle and action elements into one package. The variety is surprisingly strong for such a short (and free) game, and the tense moments when you have to switch characters while in dangerous terrain are more exciting than you'd think! […] Jay is Games
Of Light and Shadow is a brilliant game that goes a long way to show how an indie team with the right amount of talent and mindset can break the mould and prove that there are some good ideas worth developing. […] Free PC Gamers
[…] it's a pleasant little thing for what it is, and easy to deem worth a play. […] the game left us wanting more […] The Indie Game Magazine
What kept us playing, however, was the surrealist art and sound design, which combine to impart a sense of exploring an alien world that's as interesting to look at as it is to traverse. […] GameSkinny
It's inventive, fun, and looks great, especially for a freeware indie game. […] Softonic
In the indie gaming world, it's quite rare to find a commercial-level game being offered for free. Of Light & Shadow is one great example of this. […] Of Light & Shadow creates an alluring world that artists and gamers will appreciate. […] FrostClick.com
Of Light and Shadow is a brilliant game that goes a long way to show how an indie team with the right amount of talent and mindset can break the mould and prove that there are some good ideas worth developing. […] Dunia Software Eceran
Studenten der Gruppe "12 Angry Devs" an der Universität Salzburg [sic] (Fachhochschule Salzburg) haben das wunderhübsche Plattform-Puzzlespiel Of Light & Shadow als ihre Abschlussarbeit veröffentlicht. In dem kostenlos für Mac und PC erhältlichen Downloadspiel durchstreift der Spieler mit zwei Figuren eine farbenfrohe Hüpflandschaft. Mr. Light muss dabei unbedingt immer im Lichtkegel der Scheinwerfer bleiben, während Dr. Shadow sich in den Schattenbereich bewegt. Grafik, Sound und Feinschliff bewegen sich auf einem Niveau, das man bei Freeware selten findet.

c't 2012, Heft 15, Seite 183 | www.ct.de/1215183
Der Titel bietet eine hohe Qualität und ein fantastisches Design, am wichtigsten aber ist, dass er deutlich hochwertiger als so manch anderes Indie Spiel daherkommt. […] Auf uns wirkte das Spiel einfach beeindruckend, weil es eines dieser verzauberten Indie Spiele ist, dessen Faszination sich kaum erklären lässt. […] Zockah.de
Pour les amateurs de jeu de plateforme de qualité, « Of Light & Shadow » est véritablement un « must have », et il serait dommage de passer à côté, car en plus il est gratuit! […] Jeux-Video-Gratuits
Depois de o jogarmos durante alguns minutos percebemos que ele tem valor suficiente para pelo menos justificar um preço reduzido e tenho impressão que muitos gamers o pagavam quanto mais não seja para ajudarem os criadores. Este facto é no fundo um testemunho da qualidade de "Of Light and Shadow" e uma das razões pelas quais todos devem experimentá-lo. […] Gaming Portugal
Damas y caballeros, aquí tienen pues, una pequeña perla lúdica en la que perder unos pocos minutos de su vida, que sin duda agradecerán todos aquellos amantes de los buenos arcades de plataformas y rompecabezas varios. […] Xombit Games
Вкупе с увлекательным геймплеем, яркой мультяшной графикой и искрометными шутками игра представляет собой отличное инди — развлечение, которое можно будет растянуть не на один вечер. […] Hard'n'Soft.ru
Bu eğlenceli, yaratıcı ve özellikle de ücretsiz oyun hint kökenli bir oyun ve oldukça harika görünüyor. […] Onindir.com
Thanks for the samples! Track 1: aguasonic (Mark Fischer) & pete668, Track 3: djgriffin
Release event @ Salzburg University of Applied Sciences. Pictures by Anne Bauchinger.
Thanks To
List of Reviews
Twitter
'Of Light & Shadow' trailer. And this is a fucking free game? They could've sold this and made money, this looks great. http://t.co/HP45w0AC

— Ryan Brown ♥ (@Toadsanime) June 13, 2012
A zas jeden indie projekt, který stojí za pozornost! Co víc, rakouská puzzle plošinovka Of Light & Shadow je zdarma: http://t.co/f7BkZfK4.

— Play Forever (@play_forever) June 13, 2012
#games #pc #platform wow ! http://t.co/1QNEbAFw

— Felix Petrescu (@waka_x) June 13, 2012